COVID-19 is still making its rounds of Rio  and we must continue to strive towards prevention. Look what you can do to help protect your health and that of those you love.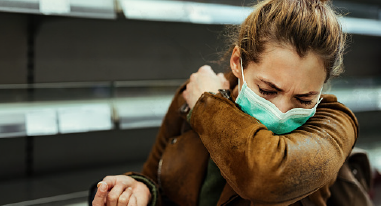 The facemask is a powerful tool in preventing and fighting against the dissemination of COVID-19. Therefore, we would like to remind you that using a facemask is obligatory on our trains and at stations (State decree 47.060) and that we only sell tickets to passengers using the facemask (State law 2869 / 1997). Even if you are wearing this accessory, should you cough or sneeze, it's recommended that you cover your mouth and nose with a tissue or with your arm.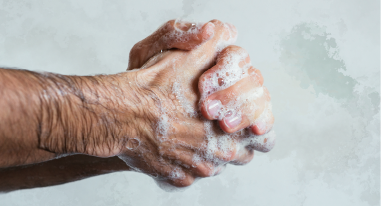 Sanitizing your hands regularly with soap and water or alcohol gel is one form of preventing the dissemination of COVID-19. Remember to sanitize your hands before boarding and then, once you arrive at your destination, continue to use the product, either your own or from one of our devices. We have dispensers and/or totems with 70% alcohol gel at our stations for the free use of our passengers and staff.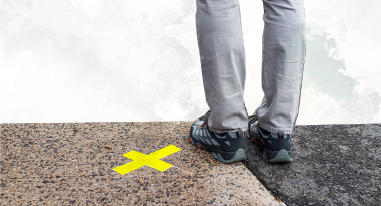 Direct contact with the virus is the major form of contamination and, for this reason, we recommend keeping at least 1.5m away from other passengers whenever possible. Try to avoid staying in places with greater circulation of people, such as areas close to the train doors and, again where possible, try to stay in the middle of the carriage.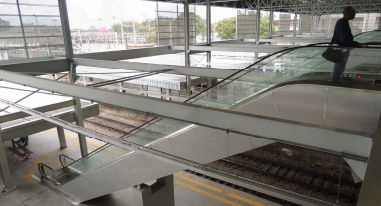 The social distancing guidelines should also be applied to equipment and facilities inside the stations themselves. On using the escalators, try to keep at least three steps away from the passenger in front of you. It is recommended that whenever passengers use the elevators, that they do so individually or, in the case of preferential passengers, enter with their companion.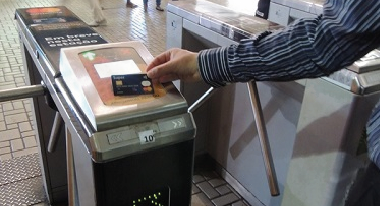 The sale of products by unauthorized vendors on the trains and at stations is against the  law. Besides acquiring items of suspicious origin or that are past the sell-by date, by buying them you are encouraging this practice and contributing to the increase of people grouping . This illicit activity is a crime. Don't buy anything from them and please communicate any infraction you see to the appropriate authority.
Learn how to protect yourself and avoid disseminating COVID-19 on train journeys
Ever since the pandemic began, we have been stressing, through institutional campaigns, the need to adjust our behavior and embrace habits that avoid disseminating the Coronavirus. See how you can avoid contamination and protect your health and that of those you love.