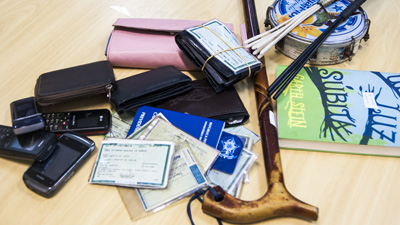 If you find or have lost something at one of our stations, we can easily help find the owner or the lost object/document.
The process is as follows:
When you find an object/document:
You should find a member of staff and let them know the type of object/document and where it was found.
The object/document will be sent to ticket office at the station where the loss was reported and taken to the Customer Services Center.
The Customer Service Center team will hold it for 5 days (in the case of the object) or 15 days (when referring to a document. Perishables will be thrown away at the end each day.
When you are looking for an object/document:
You can make contact through the SuperVia Phone. From your description of the object we will look for it at the Center.
Should your object/document be found, it will be available for pickup for 5 days at the Information Desk at Central do Brasil Terminal.
The Information Desk is open from Wednesday to Friday, from 12pm to 6pm.