We created a multidisciplinary commission, joining together different departments of SuperVia, that created solutions to improve the existing procedures, focusing on attending our passengers in emergency situations.
In order to do this, all operational areas went through special training and all the necessary material to aid the processes were acquired. Booklets providing guidance on the emergency procedures were handed out to passengers, and stickers were glued to the interior of the trains.
In the event of operational problems, our teams have also been trained to arrive quickly at the location and bring back normal service. We also rely on the actions of the Operational Control Center and its technical teams assigned to strategic points on trains and stations. If repair is not possible in situ we will provide new trains for passengers to continue their journey.
Main instructions for what to do in the event of an emergency: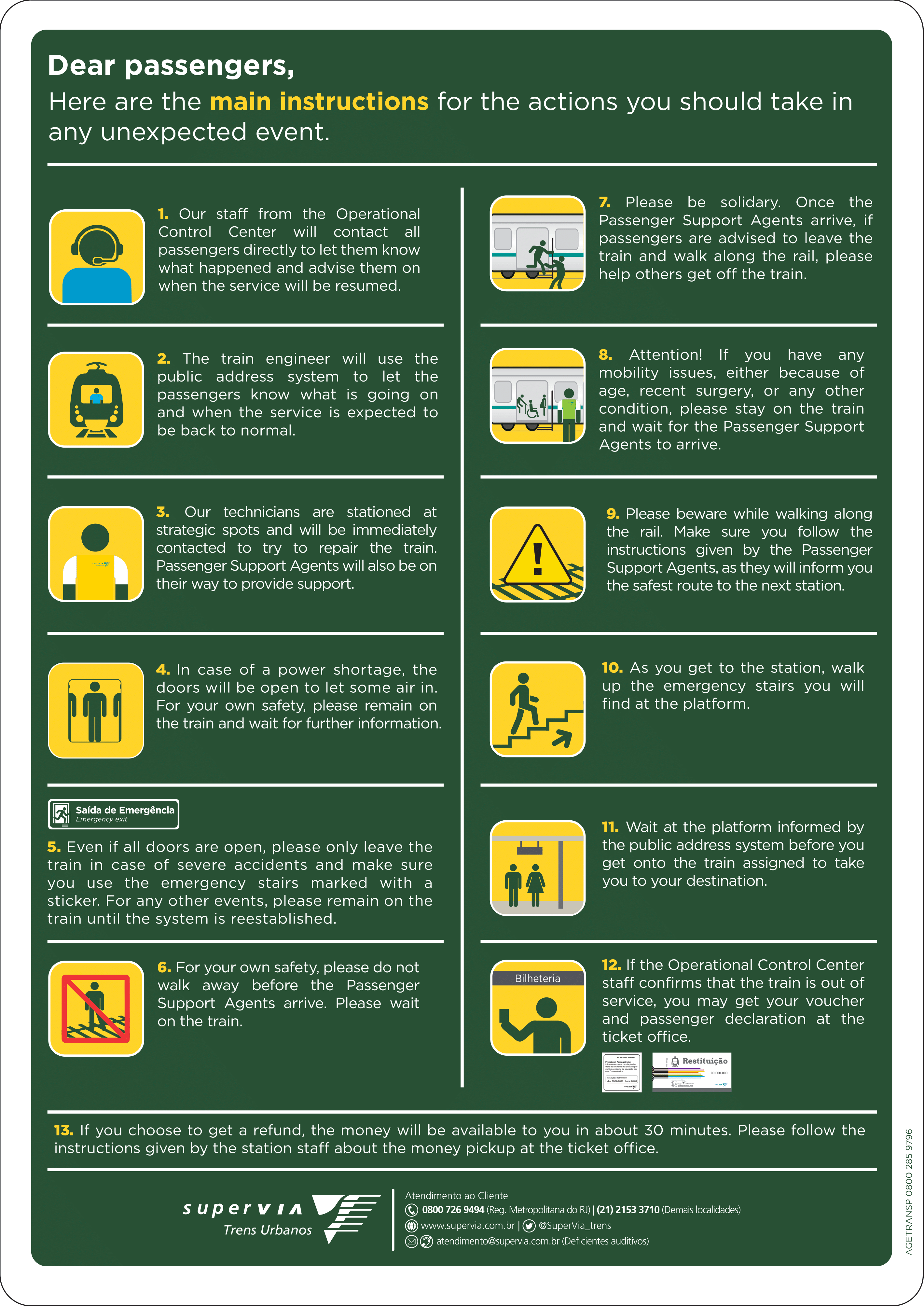 For further information, call Customer Service Center (0800 726 9494).