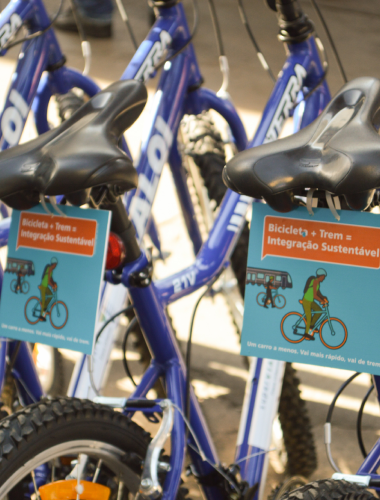 Do you know how our Bicycle Parking works?
They can be found in the Japeri, Santa Cruz, Realengo, Bangu, Engenheiro Pedreira and Saracuruna and are completely free for anyone catching a train.
How to register
It's easy to register. Just take a photo ID, your CPF and your bike between 8am and 6pm. Anyone who is not planning on catching a train but wishes to park their bike anyway just pays R$1/day.
Except for Lages station, where the Bicycle parking is outdoors and does not require registration, the Bicycle Parking is open from 6am to 8pm on weekdays and Saturdays. The service is not available on Sundays or holidays.